Our Story
My passion for food started at a very young age. Experimenting with food was like yet another thing for me. After working in some of the best restaurants in the world, I started Dewintons with the intention to provide the classiest dishes to all type of events.
RESERVATION
[contact-form-7 404 "Not Found"]
What Our Clients Say
A very big thank you to you & the team for your stellar effort at last night's Millbank event. As always you delivered fabulous food & service.
We are very pleased to have involved with you in this event, thank you for providing a fabulous service. We received numerous compliments on the outstanding lunch so please pass that on to your chef and staff.
We can't say enough good things about your catering, how efficient your team were & how great the food was, most importantly, our customers commented on how good you were too.
LATEST NEWS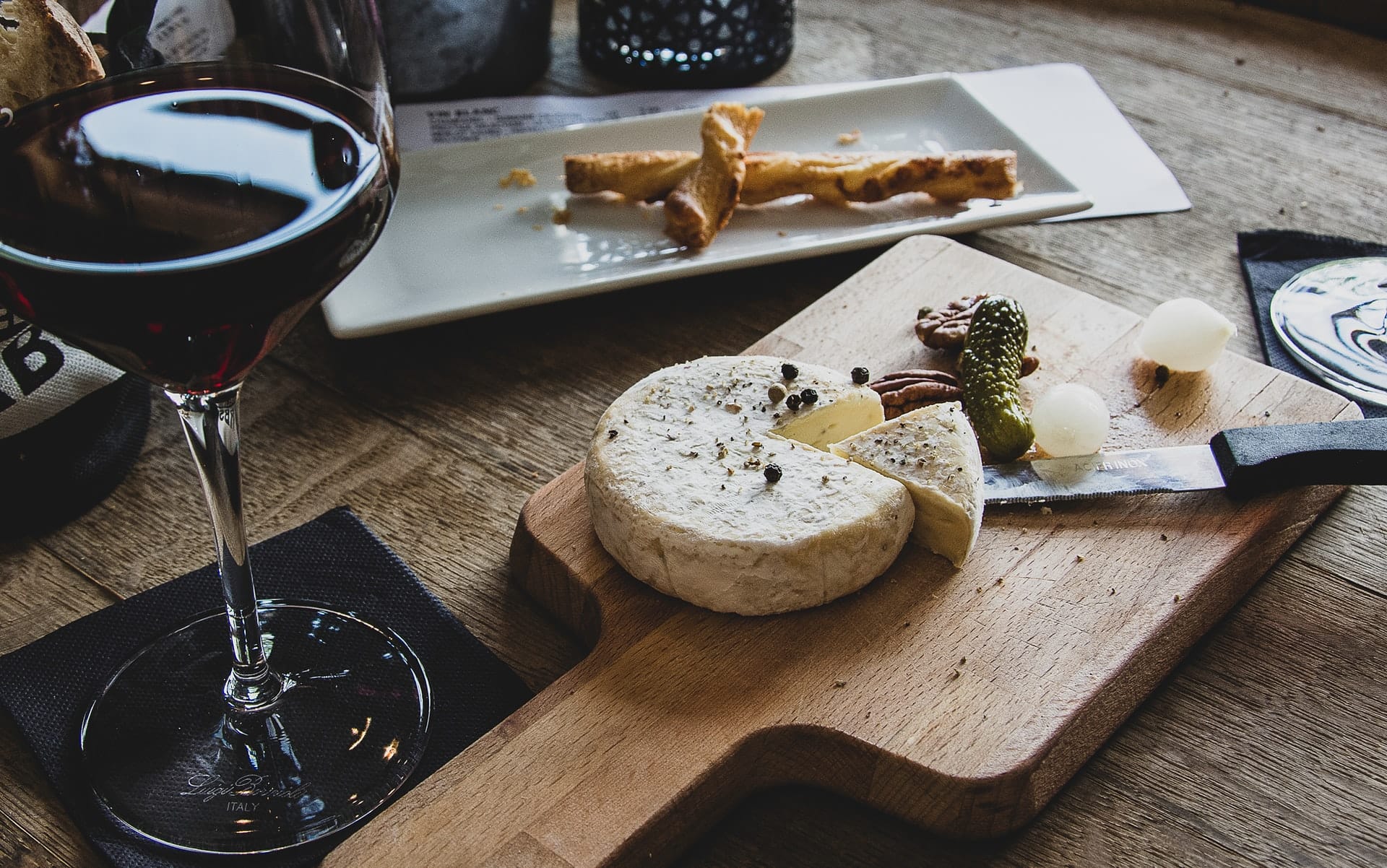 Food and drink go together like two peas in a pod. Many people will agree they can't eat a meal without a beverage ready to wash it down. A drink naturally accompanies a meal, but what are the best combinations? What if there were a drink that compliments the heavenly flavours of food?
Below, you will find some of the best food and drink pairings that will change how you think about food and drink.
Red Wine and Beef
Deciding on what drink to pair with food is based on the strength and acidity of both the food and drink- the aim is to ensure the two are comparable. Red meats are often rich and need a full-bodied drink to balance out the deep flavour of the meat.
Tannins molecules in red wine soften the fat in red meat and help release the flavour. They also make meat not taste as rich. Merlot is the perfect compliment for simple red meats. Richer meat dishes are better paired with a more full-bodied wine, such as a Petite Sirah.
Green Tea And Mild Green Curry
Green tea is an aromatic, delicate drink most commonly consumed in the morning. Many won't know that it compliments a mild green curry beautifully. You can order speciality teas online that would be the perfect accomplice for your next Thai-inspired night.
Although it may seem like a surprising combination, the earthy flavours are perfect for vegetarian dishes such as mild green curries. Mild, being the keyword. Green tea will do you no favours with a spicy green curry. The flavours don't balance!
White Wine And Seafood
The two main types of white wine are sweet or dry. Different wines pair well with different foods-most of them being seafood. White wine complements the seafood well because of the higher level of acidity, which brings out the flavours of the fish.
Sauvignon Blanc is the best pairing of most seafood dishes as it is not too dry or sweet with hints of fruit. Experts suggest Sauvignon Blanc from New Zealand is the best- largely because of the cool climate and mixed soil.
Creamy Pasta And Beer
People consistently rank pasta dishes as one of the most popular food groups worldwide-if not number one. Creamy pasta dishes are on nearly every restaurant menu, with dishes such as a carbonara being one of the most popular. A creamy dish like a carbonara calls for a drink with a modest amount of tannin to boost the drying sensation in your mouth. They help contrast the sometimes too creaminess of the dish.
Beer is the perfect option. Light beers prove to be the most popular. The bubbles in larger, in particular, help to cleanse the palate and boost that drying sensation.
There are so many exquisite food and drink combinations that send your tastebuds dancing. Pairing the right drink with your meal may elevate your dining experience and provide you with a taste sensation. Consider the perfect drink for your next meal, and remember to balance those flavours!
The brand image and professional presentation of a catering company or restaurant are as important as the quality of the food. There's no doubt that without the latter the former will cease to matter, but if you successfully present a professional brand image to your clients or customers, it will help you grow the business substantially.
The brand image of a catering company or restaurant is dependent on a number of factors. In the case of restaurants, the facade and signage play a very important role.
It needs to look inviting and provide a clue regarding the food and service on offer once the customer walks inside. The decor of the restaurant is very important as well. You might be able to entice customers in once by a well-designed facade and signage, but there won't be any repeat visits if the ambience inside doesn't impress.
Hospitality uniforms look great and are critical as well, besides the quality of the service itself. To begin with, the uniform should complete the circle started with the facade/signage and decor/ambience. There must be a synergy between the three. If your restaurant has a fun, youthful vibe, the staff uniform can be t-shirts or polo shirts, while in a fine dining restaurant, the staff uniform should be formal.
Catering companies don't need to worry about signage and interior decor. Staff uniforms are a the key branding tool for catering companies. Make sure you have a at least 2-3 different uniforms to suit the different ambiences you're likely to encounter at different client events.
The uniform suitable for a birthday bash won't be suitable for a funeral, while the one suitable for a funeral won't work for a corporate event. You will need a little time to understand the types of events you're getting hired for most, and then customise a few uniforms to suit those types of events.
While selecting uniforms, as part of a branding exercise, do not completely disregard comfort and quality as your staff members will be wearing the uniforms for several hours at a stretch – which will impact their energy and how they come across throughout the day.
The Snowball
This tropical cocktail is a mixture of 1 ounce of flavored coconut vodka and 3 ounces of Hypnotiq Harmonie. To finish this drink, add ice cubes in the glass and garnish the top of the glass with bits of freshly shredded coconut.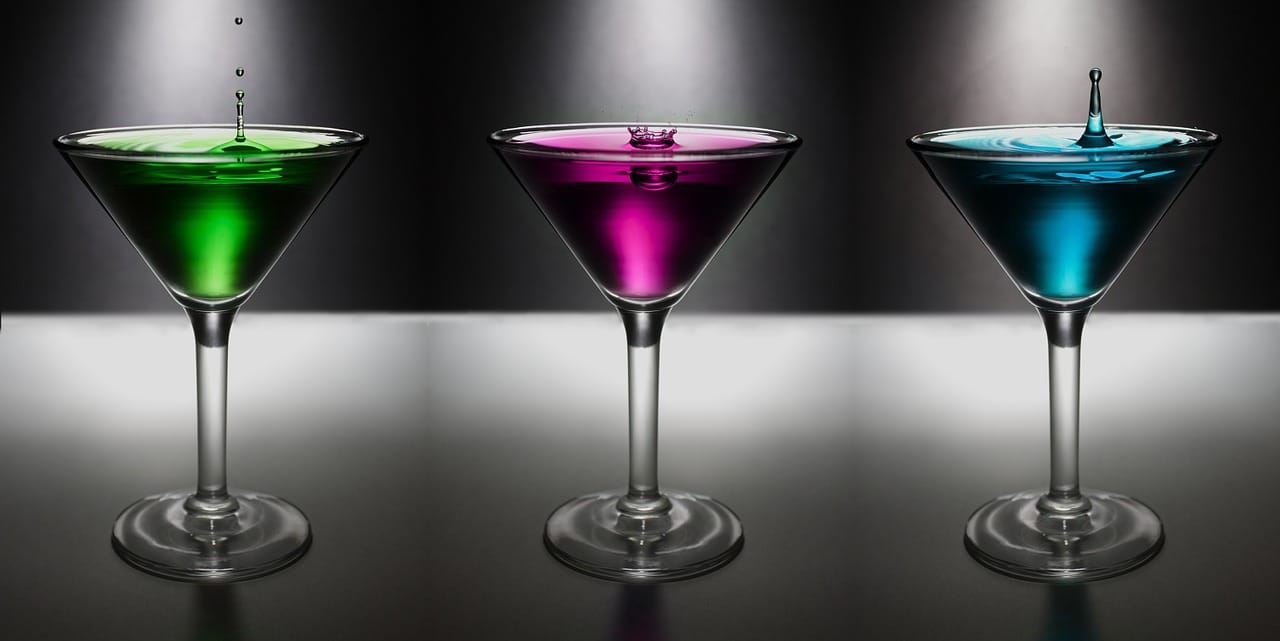 Basilico
To formulate the basilica you need to mix a quarter of apple liqueur, half an ounce of peach liqueur, one and a half ounce of citron vodka, quarter of syrup, quarter of lemon juice along with a fresh strawberry and few basil leaves in a shaker and pour it in a glass topped with ice cubes. Recommended garnish is a slice of strawberry.
Red velvet shortcake
You need one and a half ounce of red velvet zing vodka along with two ounce of cream soda, two strawberries and a hint of lemon juice. Shake and mix all the essentials in a cocktail shaker except cream soda and then strain and pour it in a glass topped with ice. Then add the cream soda along with a final garnish of strawberry.
Raspberry le flor
This drink is formed by blending one and a half ounce of raspberry vodka, half an ounce of elderflower liqueur, lemon juice and simple syrup respectively and a quarter ounce of water and garnish with few raspberries.
Hot n sassy
To make the hot n sassy, you require 1 ounce of sour apple vodka and lime soda respectively, three slices of jalapenos, two slices of clementine and hint of lemon juice. Shake the peppers and clementine and strain into a glass of vodka and ice, and lastly, pour lime soda and splash lemon juice.
Cherry and coke
The famous cherry and coke can be easily made by using 2 ounces of Grand Marnier cherry coco-cola poured in a glass topped with ice and often garnished with a cherry and lemon.
Whiskey Smash
You need 2 ounces of scotch whiskey with a single teaspoon of sugar, two slices of lime and three mint leaves. Then mix the mint leaves, lemon, and sugar in the shaker and strain it in a glass having whiskey topped with ice.
The gold rush
Add ingredients such as 2 ounces of Buffalo Trace bourbon with 1 ounce of honey syrup and a 3/4th ounce of lemon juice in a shaker and after shaking pour into a glass filled with ice.
Fountain of youth
To replicate the fountain of youth shake and mix 1 and a half ounce of Russian vodka with 2 ounces of pomegranate juice and a half once of very thinly sliced ginger coupled with ice cubes and pour into a glass.
When in Rome
Add 1and 3/4th ounce of Grey Goose vodka along with a 3/4th ounce of lemon sour, ½ ounce of agave nectar, three raspberries, two blackberries, a slice of jalapeno and a hint of soda in the cocktail shaker and mix it up. Then pour it into a glass topped with ice cubes.
Island Margarita
To complete the island Margarita, you need 2 ounces of coconut sake, one ounce of silver tequila and half an ounce of Grand Marnier, agave nectar and lemon juice, respectively. Then add and shake all the ingredients in a shaker and strain into a glass.
The half Windsor
You need one and half an ounce of Voli vodka, a 3/4th ounce of fresh cucumber juice and half an ounce of agave nectar and lemon juice, each. Add all the ingredients in a glass and stir and there you have it.
Gilded grapefruit
You need to shake all the ingredients and strain it into a glass topped with ice. The components required are one and half an ounce of Courvoisier Gold, an ounce of grapefruit juice and half an ounce of raspberry syrup and peach puree, respectively.
Sports legend
It requires one, and a half ounce of Hennessy, one ounce of pineapple juice and cranberry juice respectively placed into a glass filled with ice and merely stirred.
Bold bruschetta
Add 2 ounce of Beluga vodka with a quarter once of olive juice, three cherry tomatoes, a single basil leaf, a slice of garlic, sprinkled with salt and pepper and a slice of lemon in a shaker. After shaking, pour in a glass centered with ice.